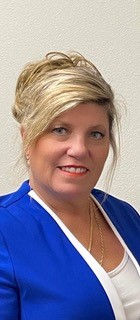 Aimee Occhetti
Senior Law Clerk
---
Aimee moved to The Villages, Florida over five years ago after spending twenty-three years in the District of Columbia. Her passion for the law coupled with helping those in need led her to The Villages (and her father and mother live here!). Aimee enjoys challenges and solving problems for all the people she meets.
Her former legal positions include serving as Vice President of Government Relations at the University of the District of Columbia and General Counsel to D.C.'s Real Estate Agency. Additionally, Aimee served as the Legislative Counsel to a Councilmember serving on the Judiciary Committee and as the Legislative Assistant to a Member of Congress where she created two bills that became law. While in D.C. and after graduating from law school, Aimee spent fifteen years in the federal and local government working in several political capacities. She has been a campaign manager, a fundraiser, legal counsel, legislative counsel, and a lobbyist.
Aimee earned her juris doctorate from the District of Columbia School of Law and holds a bachelor's degree in Psychology and Political Science from North Carolina State University. She is a Member of the D.C. Bar and the Supreme Court of the United States. She is a licensed real estate agent in Florida and is working on her Broker's license. Aimee was in the Leadership Washington Class of 2013, and has her Certified Public Manager certification from the George Washington University. She served as Vice President, Treasurer and Secretary of the National Democratic Club and was an elected official representing Capitol Hill.
Aimee is a strong believer in giving back to the community and in volunteer work. She volunteers at the Wildwood Soup Kitchen, the Humane Society of Sumter County, and she teaches Sunday School at her church. In her limited spare time, Aimee plays pickleball, soccer, and golfs.